I'm Morgan, a reliable Freelance web developer
I combine thoughtful design with the latest front-end technology.
Contact me
From concepts, to clicks
You know what you want, who potential or existing customers are, and need someone who can bring the vision for your new website to fruition — that's where I come in.
I listen to you, understand your needs, flesh-out any missing pieces, and deliver what you want. My experience with web development and design spans nearly 2 decades.
I've worked with micro-businesses, start-ups, agencies, entrepreneurs, founders, SMEs, been embedded within teams, and flown solo — I'm versatile & proactive.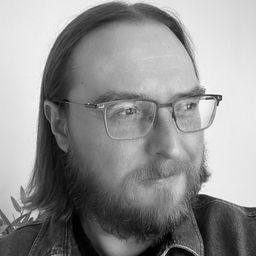 Morgan provided outstanding solutions at all stages in the process, always driven to provide the best for both the business and our customers.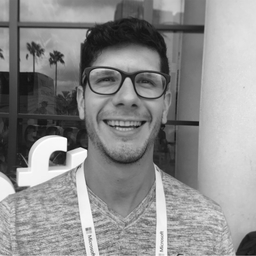 Morgan's knowledge and experience were fundamental to our product.
Services include
Next.js Development
Next.js is The React Framework for the Web. Create full-stack Web applications by extending the latest React features.
React Development
With React you can build fast, modern, interactive web pages that provide users with a great experience.
Responsive Web Design
User-friendly, mobile-optimized websites that deliver seamless experiences, anytime, anywhere.
Retainers
On-demand services that evolve with your needs. Development, design, guidance & strategic growth.
On Page SEO
Correctly implemented search engine optimisation translates to a strong return on investment.
Website Transformation
A new, streamlined, website, that's fast, and user-friendly, built on a platform that grows with you.
View all services
I focus on what matters to your business and customers.
I inherently focus on what matters to your users, this is second nature to me due to my experience level, and comes as standard — it's not something you can learn at bootcamp.
Performance
Accessibility
SEO
Usability
Responsive Web Design
User Experience
Extensibility
Got something in mind?
Reach out to me, let's discuss your project, and make it happen.
Let's talk
Recent guides
Responsive Product Cards with Container Queries and CSS Grid
Learn how to build a single product card component adjusts its look based on its width, using container queries.
Container Queries, Responsive Grids, and Fluid Typography
How container queries, the CSS clamp function, and CSS grid, can be combined to create a range of text styles from a single container query.
How to Center an Image with CSS
Discover various techniques to center an image using CSS. From basic alignment to advanced methods using CSS Grid and Flexbox.
CSS Grid vs. Flexbox
Dive into the world of CSS Grid and Flexbox, explore their unique features, and learn how to choose the perfect layout system for your next project.
Laying out Content with CSS Grid and Subgrid
Skillfully combine a 12 column grid with text and apply subgrid to images contained within, learn how to structure your code to deal with the nature of implicit and explicit CSS grids.
Responsive CSS Grids, Two Ways
How to write responsive CSS grids using media queries or auto-fit (the right way).
View all guides