Responsive web design
User-friendly, mobile-optimized websites that deliver seamless experiences, anytime, anywhere.
Free discovery call
Why does responsive web design matter?
Imagine this: You're browsing the web on your laptop when you stumble upon an intriguing site. The layout is intuitive, the images crisp, the design appealing. Later, while on your lunch break, you decide to revisit the same site, but this time, on your smartphone. However, instead of the seamless experience you had earlier, you now find the images distorted, the text unreadable, and the layout a labyrinth. Frustrated, you exit, potentially never to return.
Now, consider a different scenario. This time, when you reopen the site on your phone, it adapts to suit your device, offering the same optimal experience as before. The images adjust perfectly, the text is legible, and navigation is intuitive. You browse, you engage, and perhaps, make a purchase.
That seamless transition, that adaptability—that's the magic of Responsive Web Design (RWD). The difference between a frustrating experience and a satisfying one. It's the invisible hero working behind the scenes to ensure every interaction, on every device, is a pleasant journey. In a world where digital encounters can make or break decisions, Responsive Web Design isn't just a technical jargon; it's an essential part of a quality user experience.
It's not just about flexible grids or media queries; it's about keeping you, the user, at the heart of the design process, ensuring every click, swipe, or tap is a step in a journey you want to continue.
Start mobile-first
Gone are the days when the standard was to design for desktop, and then, as an afterthought, consider how to fit all of that desktop content into a mobile viewport.
The best-practice approach to responsive web design has evolved—mainly though people being resourceful—it puts mobile users first.
If you're experiencing layout issues perhaps it's time to switch to a mobile-first strategy, and leverage mobile optimised content on bigger screens?

Designing for mobile first can not only open up new opportunities for growth, it can lead to a better overall user experience for a Web site or application.
Google prefers mobile-first
As an entrepreneur, you've likely heard of Google's mobile-first indexing, a mechanism where Google primarily uses the mobile version of your site's content for indexing and ranking purposes.
In this mobile-centric era, prioritizing the mobile experience of your website is no longer an option, but a necessity. Mobile-first indexing is Google's acknowledgement of this trend, and by aligning your website's design with this approach, you're ensuring your business remains visible, relevant, and competitive in the digital space.
Even though having a mobile version of your pages isn't explicitly mandatory for inclusion in Google's search results, it's highly recommended if you want to stay competitive. Following mobile site best practices not only enhances your users' experience but also feeds directly into Google's mobile-first indexing approach.
Cost effectiveness
Whether you're starting out or not, maintaining multiple platforms (app, separate website) and keeping the UI consistent across platforms can become expensive, a duplication of effort, and the results can often be confusing for your customers. A responsive website combines all your needs into one. This consolidation can often eliminate the cost of developing and updating separate sites and an app.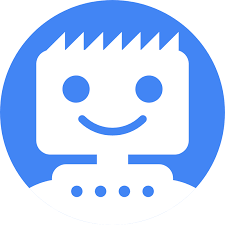 Google recommends Responsive Web Design because it's the easiest design pattern to implement and maintain.
Why hire me?
I've been designing and building websites since 2009. I'm an early adopter of Responsive Web Design (RWD), I launched my first responsive website in 2012, this was when RWD was in its infancy.
I'm an expert on the subject and the numerous techniques and variations of it, such as Intrinsic Design, Adaptive Design, Mobile First Design.
I've created responsive websites for businesses of all shapes and sizes including (but not limited to):
SMEs
micro businesses
individuals
startups
agencies
Rest assured, I have the experience and professionalism you need.
Responsive design is essential, I can help you.
Hire me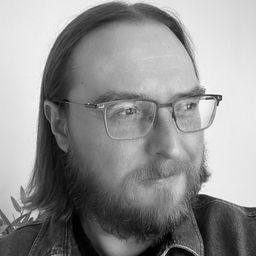 Morgan provided outstanding solutions at all stages in the process, always driven to provide the best for both the business and our customers.
Frequently asked questions
How much does a responsive website cost?

What can be achieved depends upon your budget, how much work is involved, and the technology choices.

Fill out the enquiry form which will give you an idea.
What are the top 10 reasons to use responsive web design?

Improved user experience
Easier maintenance
Better SEO
Simpler analytics
Faster loading times
Cost-effeciency
Consistency across devices
Future proofing
Google prefers responsive websites
Opportunities for growth
Got something in mind?
Reach out to me, let's discuss your project, and make it happen.
Let's talk