Retainers
On-demand services that evolve with your needs. Development, design, guidance & strategic growth.
Free discovery call
Reasons why a retainer could be for you
Most contractors won't sign up to anything less than a 3-month contract
You have work, but not enough for a full-time hire
You need on-demand help from someone with in-demand skills
You want flexibility
The best results are built over time
Retainers involve reserving a fixed number of hours each month that can be used across all of my services.
This system ensures regular collaboration and progress on your ongoing projects. If for some reason we can't collaborate one-to-one, we can work async.
It facilitates a partnership where I'm aligned with your objectives, adapting and growing with your goals.
Below are the top five benefits of this approach to illustrate why it could be the optimal choice for your needs.
1. Predictable budgeting
Plan your budget on a recurring monthly basis, setting aside funds for any unexpected needs or opportunities that arise without being tied to specific projects.
2. Prioritization
Your tasks will benefit from scheduled priority slots each month, ensuring responsive and efficient progress.
3. Dedicated skills and expertise
I'll be thoroughly acquainted with your website/s, facilitating quick, informed actions and advice, ultimately saving you both time and stress.
I'm a self-starter, proactive, and actively look for work.
4. Strategic advice
Apart from prioritising and addressing anything time-sensitive, I provide ongoing guidance around how to align with industry trends, helping to keep your website at the forefront.
5. Continual improvements
Websites are never finished, they need to constantly evolve, not only because of trends, but also because of technology, especially with open-source software which can be extremely active.
A retainer ensures your website stays fresh and relevant through regular updates and refinements.
Pricing
24 hrs
Development & design
Slack channel
Weekly check-ins
Book a call
30 hrs
Development & design
Slack channel
Weekly check-ins
On-page SEO
Analytics data
Book a call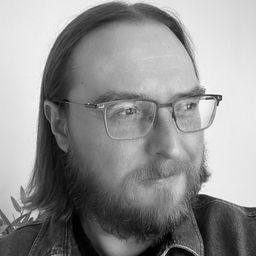 Morgan provided outstanding solutions at all stages in the process, always driven to provide the best for both the business and our customers.
Interested to learn how a retainer can work for you?
Let's discuss
Retainer bookings are on a first-come, first-served basis.
The price is for a block booking of hours.
You'll always be dealing with me, no third parties.
Any remaining hours roll over to the next month.
All prices exclude VAT.
To get an idea of my skills, read my FAQs or take a look at my LinkedIn profile.
FAQs
How do I get started with a retainer?

We begin with a discovery call to understand if a retainer is a good fit for you, and discuss the scope of the work, and hours you wish to reserve each month.

Once agreed, I'll make myself available to work through your priorities, aiming to build a productive, long-term partnership that is tuned to achieve your goals.
Do you offer a design service?

Absolutely! I've been designing for years, having end-to-end experience gives me a unique perspective, as it's me that has to build the end result.

My design tool of choice is Figma, I'm used to working with design systems and libraries handed off via Figma.

Rest assured, whether it's my design skills, or a collab between myself and other designers, I have the understanding and ability to bring the designs to life.
What frameworks do you use?

My frameworks of choice are React & Next.js.

I'm flexible, and very open to picking up different frameworks.

If you're project doesn't require a framework, that's ok, not every project needs one!
Which CMSs do you use?

I've used Strapi, WordPress and Contentful

I'm open to picking up other Content Management Systems.
What UI frameworks do you use?

So far, I've built with Tailwind, Tailwind UI, Headless UI, MUI, Mantine, & Bootstrap.

I'm not reliant on UI frameworks, and can build bespoke component libraries and design systems as required.
Can you help with SEO and analytics?

I've been implementing on-page SEO solutions for years, and have a solid understanding of it.

I've integrated both Google Analytics and GTM with React and Next.js applications.

I also wrote a very popular guide on how to integrate Next.js with Google Tag Manager.
Do you write TypeScript?

Yes! I have used it on pretty much every project I've worked on as it adds a lot of confidence, for the effort it takes.
Can you build component libraries and templates?

Yes!

I'm usually a proponent for re-usable components and templates on any project (usually to help dev teams stay consistent), and love using tools like StoryBook, however, only when it makes sense. If your goal is to launch something quick, then the last thing you need is to invest lots of time in a design system, that can come later! You may only need the bare bones that aids productivity and consistency.
Got something in mind?
Reach out to me, let's discuss your project, and make it happen.
Let's talk